Boats break, crews crash but it's not always terminal. What you can do to maintain rowing boats yourselves, keep costs low and how to find good rowing boat repairers.
Timestamps
02:00 Rowing Boat damage – goal is to minimise.
Causes of boat damage:
Handling the boat in/out of the boathouse.
Steering and not paying attention to where you're going
Colliding coming into a dock incorrectly
Wear and tear on your boat requires replacement consumables – things wear out.
04:00 For things which slot together or touch, consider both parts. Wheels of seats, tracks / slides, wheels, oarlocks and oar sleeves/buttons. If one is worn also look to replace the other nearby parts e.g. tracks AND wheels; oarlocks and sleeves.
05:30 Notice what is wearing out
Keep an eye on them so you can decide when they need replacing.
06:00 Regular Boat Maintenance
Check boat before going out on the water. Put the boat on trestles. Quick scan for tightness of thumb screws. Also when wiping down the boat after rowing – did you notice a rattle?
Weekly boat washing allows you to check if things are broken. Things work loose and so vigilance is a good trait.
Keeping boats clean goes a long way towards reducing wear and tear.
WD40 lubricant is not good for sealed bearings so don't use it, choose a silicone spray instead. Dirt clogs up moving parts in a rowing boat.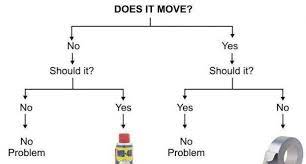 11.00 Spare part shopping list
Spare parts for clubs. You need a tool box and a supply of consumables which are kept easily to hand for quick fixes while washing boats. Make it easy for your members to fix these things fast.
Our suggested list of spare parts:
Washers and nuts, adjustable pusher-outer spacer washers, shoes, seats, gates, steering wire, hatch covers, undercarriages, metric and imperial nuts/bolts, oarlocks, wing nuts, top bolt nuts, foot stretcher bolts, seat wheels, shoelaces, slide end stoppers, under-slide wing nuts, bow balls, scull handle grips, sweep handles.
If you buy replacement parts, always buy two!
13:00 Minor repairs
The most common thing that happens is a small nick in the hull under the water level. Use tape to cover dings in the gel coat and paint. Cut the tape with scissors. Rub over the damaged area to warm it, cut the white tape and put it on when the area is a warm so you get a good bond.
Larger dings that go through to the honeycomb layer – this needs a waterproof repair. Get epoxy and a repair kits for hull holes to do yourself. Micro-balloons are like a fine powder which you mix into the epoxy to make it thicker to pack into the hole. Makes it more solid.
Buy a small pot of touch-up paint from your boat builder. Or if you have coloured boats, a boatbuilder recommends making it look nice by using a PVC wrap like they use on cars. It costs less than a respray. And if you have a problem, it's easy to replace.
Get the skill in the club – find people confident to do a repair. Keeps costs down. When equipment looks nice people look after it better.
17:30 Find a local repair shop. Use a professional who understands carbon fibre. They don't need to be boat / rowing experts. Some boats have to go back into the mould to repair if it is more substantial damage. That is a professional job.
20.00 You can get a boat resprayed. Remove the internal fitments yourself, get it sanded back, resprayed and then refit the foot stretchers and internal fittings yourself.
Marlene helped a team repairing a wooden Stampfli quad in blond mahogany.
22:00 Paying for repairs
A challenging topic you need to have a club policy. Know what the insurance excess (deductable) is. Some clubs levy members when they don't want to make an insurance claim. Some portion of membership dues can go into a repair fund for parts, materials and professional help.
Trailer repairs were paid for with a 20p (UK) levy on all people going to race. Can you get a fund large enough to pay the insurance excess? Plan over the long term for the recurring costs e.g. trailer tyres.
26:00 Look at the lifespan on equipment.
Do you sell boats second-hand? What is the best age to sell a boat so you get a good price and invest into new equipment. Or do you use boats "to the limit"?
What can you do with old boats so they don't go into landfill? Can you sell them to restaurants?
Find a Rowing Boat repair shop and find a boat new or second hand.