Faster Masters is following one athlete's progress towards the Head of the Charles 2019.  Casey McKenna is a 35 year old single sculler, a mom fo a 2 year old.   She trains alone since her job relocted to Kentucky and she was massivly excited when she got her entry into the HOCR this year – it's her first time.  We will be following her blog updates weekly through to the race, and beyond!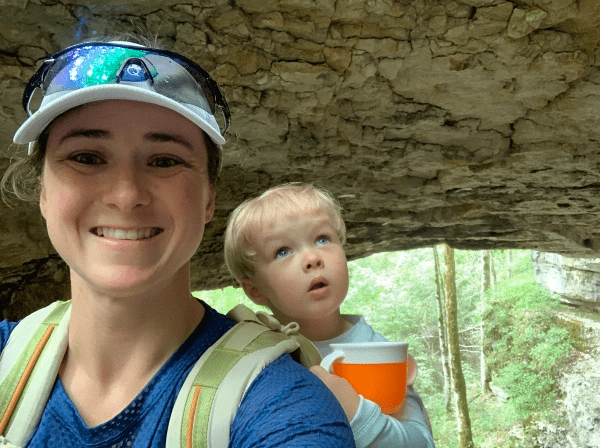 Ever since I resumed training for specific rowing events, I've written my training plan. That's partially been out of necessity: no rowing team here, no outside coach to be the guide, no boat to motivate through the tough times. Mix that in with new limitations to my time (hello, toddler!) and resources (where's the water?) and writing my own plan just made sense.
The thing is, writing my personal training plan has been time-consuming. Part of that might be how I structure the workouts. I'm always asking myself, "Am I doing the right thing? Is this the right workout at this time?" I like variety, so you don't see much repetition in the erg sessions.
As I prep for my first Head of the Charles, I'm giving the Faster Masters program a go. I plan to give an update each week for the next six weeks.
Week 1- Diving into training
I once participated in both a sweep and sculling clinic from Marlene Royle, whose instruction I credit with helping me win my first 1x race. And I listen into Rebecca Caroe on the RowingChat/ Faster Masters podcast, so I was excited to jump into the resources they offer. The program is broken into modules, but when I launched last Monday morning I needed to dive in quick.
The training plan is the first module. The guidelines spell out how the training works whether you're erging a lot, like me, or have the benefit of water training. There are four training plans available. I'm picking up September's plan for an October/November 5k peak.
It's simple to understand, but my Florida-native brain trips me up when reading workout intensity. "Category 1" usually means bring out the margaritas and board your windows while "Category 5" means "Run for the hills because it's about to get real." Here it's reversed: Cat I workouts are the most intense while V and VI are more steady state.
Initial Thoughts
Flexibility is the key reason I've been writing my plans. The kid could be sprinting across the house one day and running a fever the next. Some weeks I can only do four workout sessions. Others I hammer out six sessions. I can't break up my workouts, as in row/erg in the morning and strength train/erg in the afternoon. I get up to two hours to smush in as much quality as I can. Erg, then immediately strength. If I'm lucky, I might have time for yoga or stretching later in the day.