Marlene Royle
Marlene Royle was among the first coaches dedicated to masters rowing. Marlene's coaching career began in 1982 with the Boston University Summer Recreational Rowing Program, a community sweep program on the Charles River. From 1986 to 2005, Marlene coached at the Craftsbury Sculling Center in Vermont and was the associate director for three years. From 2005 to 2009, Marlene was the head coach at the Florida Rowing Center in Wellington, Florida. Currently, she coaches masters on the water at Aviron Knowlton Rowing, Craftsbury Sculling Center, and Lemon Bay Crew Club.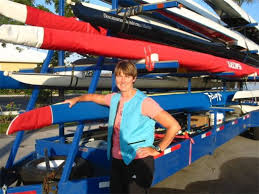 Marlene founded Roylerow Performance Training Programs in 1999 to coach masters with customized programs. Roylerow was the first online coaching service for rowing. Marlene's coaching has produced a steady stream of FISA world masters champions, US and Canadian masters national champions, and Head of the Charles winners. She has designed programs for athletes who competed in the Rio 2016 Olympic Games, 2015 Para Rowing World Championships, and 2012 London Paralympic Games.  Marlene graduated from Boston University with a degree in Occupational Therapy.
As a competitor, Marlene rowed for West Side Rowing Club, Boston University, and Boston Rowing Club. She has won titles in sculling and sweep rowing including a U.S. National Championship, a Collegiate National Championship, and a Head of the Charles gold. In 2000, Royle set two world records on the Concept2 Indoor Rower. Publications include Skillful Rowing, Tip of the Blade: Notes on Rowing, and The Faster Masters Rowing: eBook series co-authored with Rebecca.. Her Training column appears monthly in Rowing Magazine. She rows her 1x as much as possible too.
Rebecca Caroe
Rebecca Caroe is a masters rower and a rowing coach.  She is a rowing entrepreneur having founded Rowperfect UK and the RowingChat podcast network.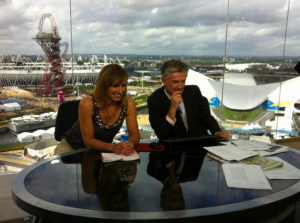 She learnt to row at Pembroke College, Cambridge when accosted by a coxswain who said "You're tall – you should try rowing".  And has been enjoying the sport ever since.
Rebecca has coached athletes from age 10 to over 70 years old and enjoys helping athletes understand how a boat moves and ways to make it go faster.  
BBC News invited Rebecca into their studio as the "Studio Expert" during the London Olympic Games to commentate.  She lends her commentary services to local regattas in New Zealand and was part of the Regatta Radio commentary team at Henley Royal Regatta.
She rows at North Shore Rowing Club in Auckland, New Zealand where she practices with a growing group of masters rowers – they love having guests so please visit if you are in town.