Get a video review from Faster Masters™ for yourself or your crew. This is possibly te most valuable service we provide – it's 100% focused on YOU and gives actionable techniques and recommendations.
I must tell you your video critique was phenomenal and yesterday I went out and did the drills and my stroke length magically improved and my splits went down.

Elizabeth, Princeton, NJ, USA
Just send us a video of your crew. We need 3 strokes in total.
In return you will receive an analysis where we overlay your video with diagrams and a voiceover explaining coaching and technical tips for you to practice.
Learn how to video your rowing crew effectively.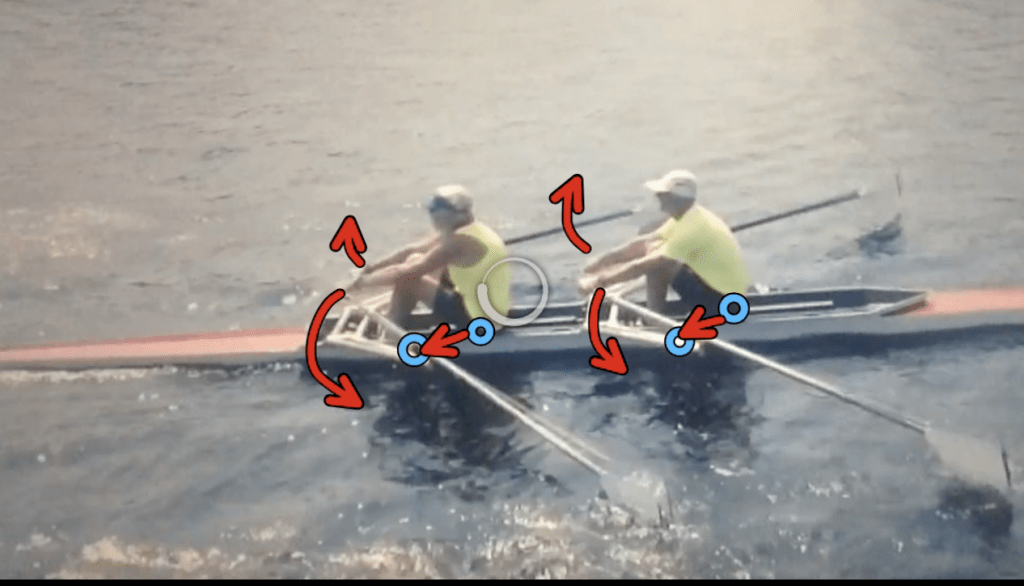 Take a look at some work we did with a masters crew who row both a double scull and a pair together.
Rowing the double scull 2x (9'30")
Rowing the sweep pair 2- (5'30")
https://www.coachseye.com/v/cc667994b98546b3914ec32b8c6ae14d
About Instructor

Login
Accessing this product requires a login. Please enter your credentials below!