Thor Nilsen rower, coach, rowing visionary died 5th October 2023, aged 92.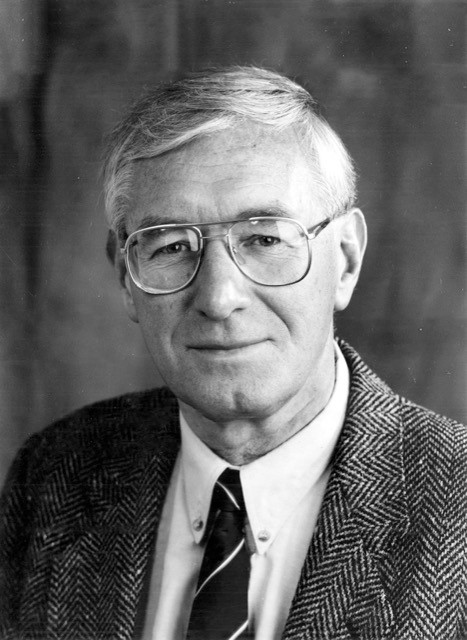 I was honoured to have interviewed Thor in 2015. This article was first published on the Rowperfect blog.
Rebecca Caroe met Thor Neilson the FISA Development Director at his offices in Seville. He kindly allowed us to interview him about his experiences and he gave us some great advice for coaches.
How did you get involved in Rowing?
In 1945 after the war, the nearest activity to my home was rowing because I lived in the coast in Norway. All the kids joined and we started to row in the fjord. This was our playground. It became our second home we went there after school.
For juniors we had style rowing not competitive races you gained points based on technique.
It wasn't my cup of tea I wanted to fight I lied about my age saying I was 18 when I was 16 and a half and I started to race. We didn't only do rowing winter was winter and summer was summer and so we did cross country running in spring and autumn and skiing in winter until the ice went in the beginning of May when the rowing started. Everyone was involved. My best performance in skiing was 3rd in my club championship (but 4 of the others were world champions). Rowing was the summer sport but most of the kids did a bit of everything, ice hockey, boxing, swimming and fencing.
I got involved in coaching because I was not really happy with the way my own club was working. I started to lead a bit and disagreed with the coach. He put an ultimatum down and I responded by deciding to coach.
I got input from the USA and taught their style which was considered wrong at my club but when you are young you think you have all the answers. But if you are enthusiastic and work hard enough you can still get results.
Slowly I learnt more and recognised that really I didnt know anything and needed to open my eyes and listed and learn. We went to Karl Adam and sat at his feet and listened and learnt. He made a revolution in Germany (he was a world champion in the Student games in Boxing).
We ended up again with the good old fashioned technique. In the 50s I was using the Conibear style and I thought that this was new then but I found out that Conibear died in 1919. They were still using this style in US until 1950s. I coached and rowed at the same time in the club. I started to coach in 1955. In 1964 I was still competing and succeeded in becoming spare man for the crew I was with. That was my last year in top competition.1952 I was an athlete in Helsinki for the Olympic Games and 1956 I was selected in a pair. Norway's rowers boycotted the 1956 Olympics because of the invasion of Hungary. But the kayakers didn't boycott and came back with medals. That was hard to see. There were such parallels with 1980 and 1984 which was sad.
What were the influences on your coaching?
Technique is there you can't change basic rowing technique – you put the blade in your water and then feel the resistance. That hasn't changed. But style changes. In FISA we teach plain practical mechanical and bio-mechanical principles to teach people how to row. [Thor worked with countries new to rowing to develop the sport around the world.] The person with the biggest influence on me was Ivan Vanier. He was a cox in the 50s and 60s from Dutch Surinam. He had this enormous feeling for movement he was teaching what we can call a natural movement all the way round the stroke. He came to Norway and worked as my assistant. He changed my view not only to look at rowing as a mechanical thing but also for the feeling of how to work with the material and really to utilise your body in the most effective way. His mantra was more a question of feeling than plain theoretical movement. He had it in his body and could just see the feeling. Harry Mahon's strong side was also in this area. I knew him from mid 1970s and he also developed this feeling for movement he could see things that other coaches couldnt see.
I remember Vanier coaching from the cox seat and he would close his eyes and look down while listening and feeling the boat and he would say Number 2 you are too late. And then he would crash the boat because he was not looking where he was going and was concentrating so hard!
What about athlete testing?
All tests must have an objective – what are you testing and why are you testing.
Be clear, are you seeking a profile of your athlete or are you looking for a problem that needs sorting out.
Taking the results of the test and consider the profile of the athlete – [this is about] his development. Focus on weak points resulting from the test analysis. Adapt your programme and the way you are training if the test [outcome] is not right.
Very often you see coaches testing because they think it should be done or just for crew selection. But if you want to do it to develop the athlete and the person you must adapt your next training plan to work on the weak areas.
As a coach you have to accept that in any training programme it is a long term job. Every 4-6 weeks you have to change the programme because the body adapts. You have to change the load or intensity because the body adapts and you don't get progress otherwise.
You can't do a maximum test too frequently because of the [high stress] load but also because the athlete must be motivated to do it.
If you want to track progress by testing you must find test systems where the athlete isn't forced to do maximums all the time.
The answer is sub-maximum tests. These are simple test systems where you can control athlete development without asking for a maximum output.
You can do a maximum ergometer test every 3 months – if you have progress – but this could be a long time elapsed and so you would be better off to use sub maximum tests to trace progress in between.
When testing are you looking for strength or oxygen uptake?  
A simple oxygen uptake test is to use the heart rate step test and simple lactate control test equipment.  
A strength test is a weights sub-maximum test with 12 reps. This means you don't need to damage anyone with the weights and you still have a picture of athlete development.  
If you have force platforms you can see if the effective test average is over a series of tests. You can test to a certain rhythm or weight and each time increase the weight and see if they can do the same thing.  
We have developed a sub-max test where we estimate the maximum we can calculate the potential maximum uptake.  210 watts on C2 = 200 on Gjessing watts. Average of last 90 seconds heart rate gives test result.  
Do you have any advice for club coaches?
A: Develop the eye to see and dont be too static in your way of thinking. Remember, what is good for one [athlete] is not necessarily good for another one. Our bodies are different. You can select people who look similar but if you are in a club you have to take whoever turns up.
It is different if you are a national coach then you have the pick of the crop.
Q: What is important for a coach who wishes to improve his own coaching?
A: The main thing for anyone is to accept that there are different steps of development – both for you and for your athletes. Be aware of that.
With a little knowledge [some coaches] think they know everything. Be open-minded and understand that coaching is a process that you have to learn.
Q: Where can a coach have influence?
A: Have respect for what you are doing and understand your responsibility. Young people are coming to you and you are guiding them. If it is kids you are also a role-model for them. As a coach you sometimes have more influence on their lives than their parents.
This sometimes isnt taken into consideration. Understand this and accept that it is a process of learning you dont get it overnight.
Q: And your over-riding advice for all coaches?
A: Be careful because you dont have all the answers. Do have opinions that is good but understand the learning process.
Advice on difference between the rowing machines from C2 and Rowperfect / RP3
If you start to teach novices on the C2 the feedback is not there and so as a coach you need to control the athlete all the time. But with Rowperfect/RP3 the feedback quickly teaches them.
Concept 2 is a fitness machine, and a good one. But if you are a serious rower and sit on C2 all the time it isnt the best way to develop and keep your technique. On the RP3 you must move and check the timing between the catch and the leg drive if you do it wrong you move up and down the bar. The feeling of the movement is so important. As a rower if you want to use the ergometer for the rowing movement the Rowperfect / RP3 is the one to use.
Rebecca Caroe