Faster Masters Rowing™ Episode 1: Rowing Technique for Masters: Includes detailed description of Sweep rowing technique; Sculling technique
This series of ebooks comprises stand-alone advice on aspects of rowing for older athletes.
Episode 1 covers Marlene Royle's expert review of technique both sculling and sweep.
In this ebook you will get these elements – the complete video of the interview through a 40 minute YouTube link, the written transcript including timestamps; and two additional documents – "Sculling Notes on Technique" and "Sweep Notes on Technique".
– Setting up the boat
– Quality of movement
– How to develop awareness of movements – yours and the boat
– Going faster by not slowing down
– The four speed quadrants
– Complete stroke cycle review
– How to work with YOUR coach on Marlene's advice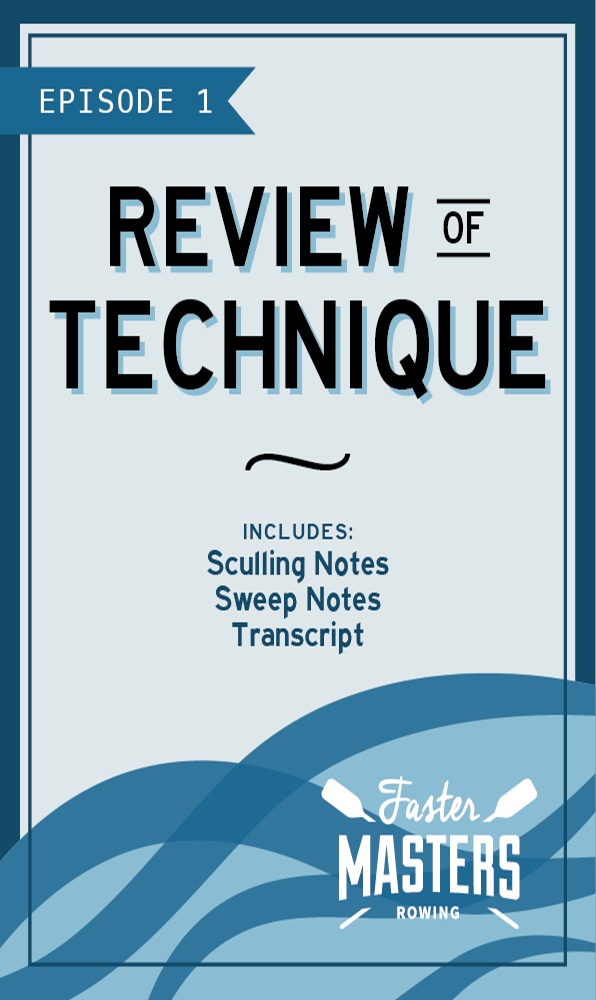 Buy this course