Faster Masters Rowing™ Episode 5: Developing Racing Starts & Speedwork: Includes 12 rowing exercises for speedwork and starts
Episode 5 of the Faster Masters Rowing™ Suite concentrates on improving your racing starts and speed work. Utilize Marlene Royle's exercises for shifting stroke rate, stroke transitions, and start sequences to sharpen your skills. Practice the drills in a series or master each individually and achieve explosive power.
The Episode contains a 28 minute video through a YouTube link, companion transcript, and the details of all the "12 Exercises for Speedwork and Starts".
Preview further topics in the episode:
– Sample exercise sessions for each stage of a race
– Racing practice by set time or distance
– Flying or moving starts
– Variations on stroke transitions, starts, and sprints
– Training with bungee cord resistance for added power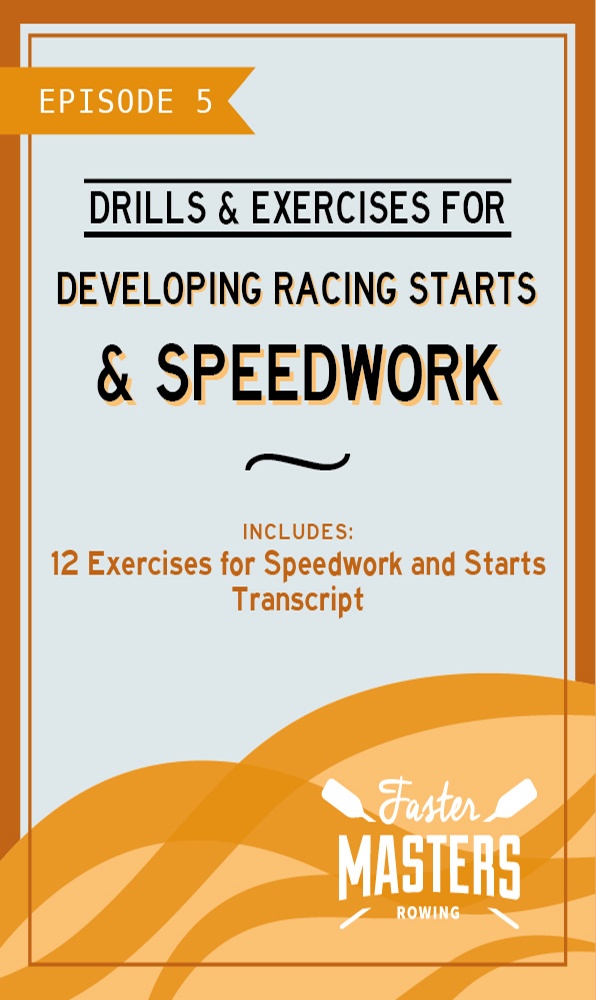 Buy this course