Faster Masters Rowing™ Episode 6: 1K Race Planning: Includes three 1k race plans, Xeno Muller's Olympic gold medal race plan
Episode 6 of the Faster Masters™ Suite helps you strategize your plan leading up to, and on the day of, a 1K race. Gain insight from Marlene Royle as she discusses the psychology of rowers on race day, and how best to approach each mental and physical hurdle. Sample training plans provide targeted workouts to prepare you for each segment of the race.
The Episode contains a 54 minute video, through a YouTube link, and video transcript. "The Anatomy of a Race: Xeno Muller's Gold" is a personal account of the 1996 Olympic gold medalist Xeno Muller that, coupled with the three "1K Race & Sample Plans" document, can help you develop your racing skills and train for the perfect rowing race.
Preview further topics in the episode:
– Evaluating your style of racing
– Being aware of the hazard effect
– Avoiding geographical markers
– Hone your intuition by scoping out your competitors
– Key racing practice: time trials
– Enter local races or side-by-side competitive pieces
– Sleep on your race plan the night before
– "Expect the unexpected": anticipate abnormal situations
– Know the competition rules
– Effectively deal with pre-race nerves
– Post-race analysis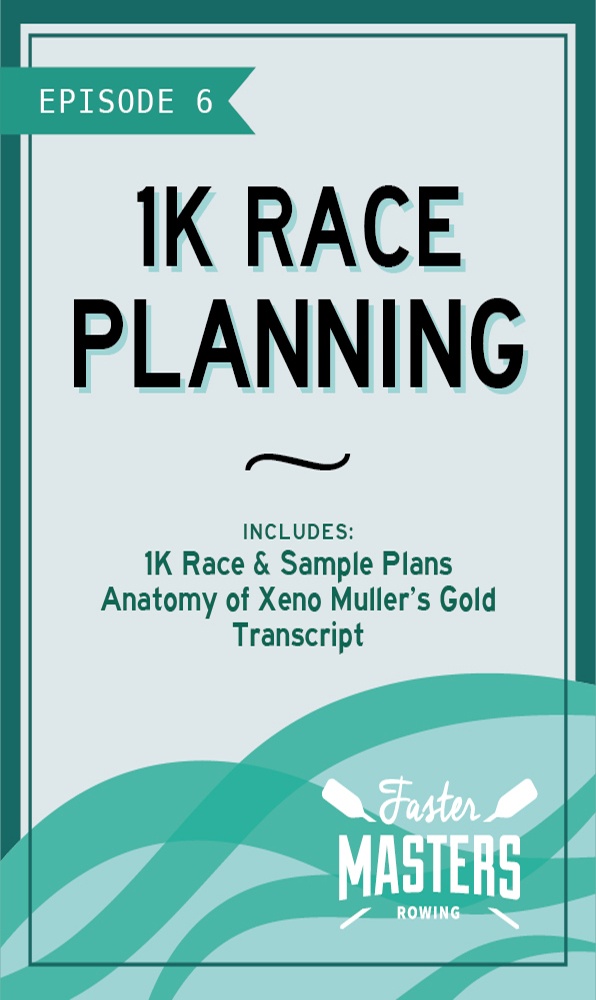 Buy this course