Faster Masters Rowing Radio – the podcast for masters rowers. Tips, advice and discussion from Marlene Royle and Rebecca Caroe.
– Rowing Gloves yes or no?
– Pin spacers how high?
– Water or sports drinks in the boat?
Support this show with a donation
https://fastermastersrowing.com/register/podcast-supporter/
Timestamps
Listener Questions answered
01:00 This past week we have been supporting masters rowing by hosting the Racing Starts Challenge. If you missed it, you can still get all the webinar recordings here
https://fastermastersrowing.com/register/vip/
05:00 Funny animal stories from rowers
16:00 Do rowing gloves work or is it faster to develop callouses?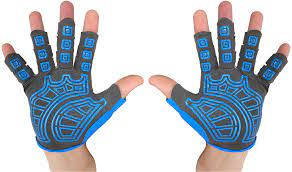 22:30 Should you opt for a higher pin height using spacers unless the water is flat?
Your oar goes to the centre of gravity. If you are high, your hands are higher than your centre of gravity.
Set at the correct height you shouldn't have to change rigging – altering the rigging doesn't help rough water rowing.
https://fastermastersrowing.com/how-to-row-in-rough-water/
26:00 Thoughts about carrying water or a sports drink in the boat
Rebecca interviewed Dr Stacy Sims who says you should get your calories from food and your hydration from water. Water gives best absorption with a teaspoon of maple syrup and a pinch of salt. The glucose base absorbs better into the body than fructose.
https://rowing.chat/dr-stacy-sims-sporting-women-are-not-small-men/
Go by your thirst. It's a good habit to have water with you in the boat.
32:30 How do you determine stroke versus bow in a double scull?
Be flexible. The best combination is the one that makes you go fastest for the race you are training for. Try switching seats. You need a good mindset in the stroke seat.
43:40 How to keep your muscles warm during a long wait before the start of a race?
Wear more clothes – a light down jacket is good.
Try to do things to move – loop around if you can.
Tapotement – gentle vibration stimulation of your muscles. "rapid and repeated striking of the body as a technique in massage."
n